Our Story
Why do we love what we do?
The brand builder Sollis Robert is a technology expert with 20 years of experience in chip research and development, and he is also a heavy Glock 19 enthusiast.

What problem are we solving?
He and his team found that safes aren't actually there to provide any tangible prevention. They're simply there for ticking boxes for insurance and legal requirements when it comes to gun ownership and storage.

What makes our products unique?
So they began to design a gun safe to truly guard the gun and made every gun enthusiast feel the safety, convenience and smart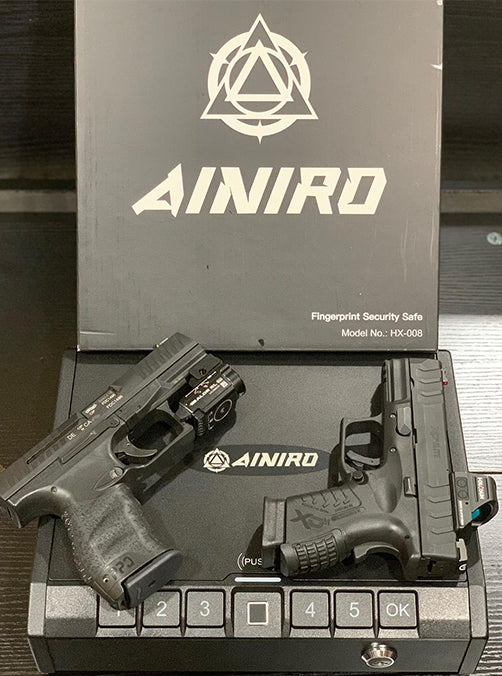 Hear what our customers say
AINIRO is a personal Biometric, Fingerprint or Key Gun Safe for most handguns. Being a gun owner comes with a great deal of responsibility to keep other less experienced people safe from your firearm when you're not in 100% control of it. Every gun owner needs a safe place to secure their firearm from children, guests, family members, and unwanted people.

This safe gives you peace of mind knowing that children in the house can't let their curiosity lead to an accident. It's a good solution to keep your guns ready and safe from the kids.

Compared with other gun safes the AINIRO gun case for pistols is made of solid steel construction and anti-corrosion for increased durability and ultimate protection as well as the well-built Metal lock cylinder.



THINK AINIRO, THINK SAFE
Our mission is to keep your gun in a safe and make sure that only you can get your hands on it with the AINIRO handgun safe.